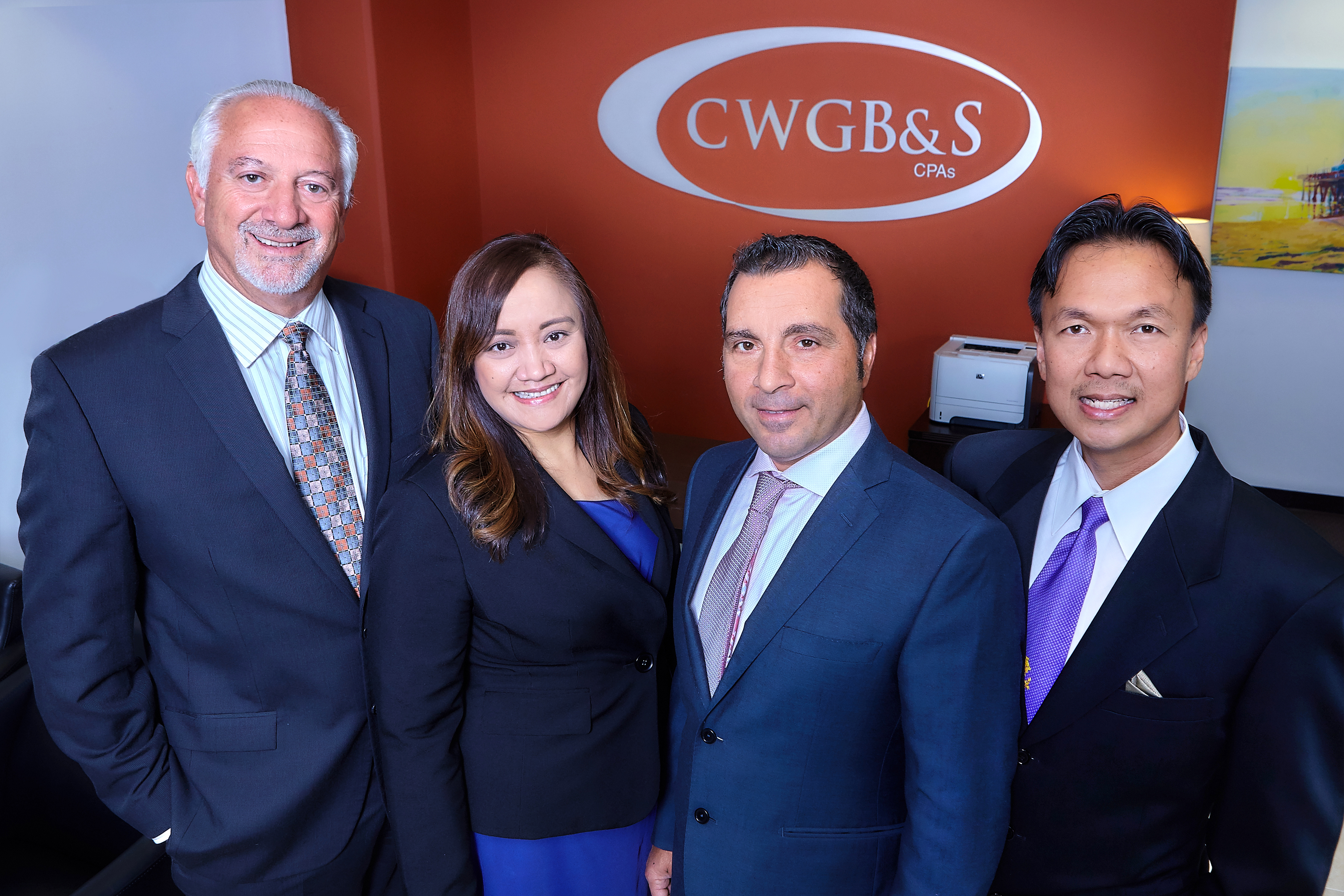 We're More Than Just an Accounting Firm
Since 1983, the accounting firm of Cashuk, Wiseman, Goldberg, Birnbaum & Salem, LLP (CWGB&S, LLP) has not only provided clients with the highest quality service in the industry, but essentially peace of mind. You are more than just a number- we care about your best interest and believe our tax preparation and accounting services should make your life easier, helping you focus on your business.
Award-Winning Service With Over 100 Years of Combined Experience
With over 100 years of combined experience, the partners at CWBGS, LLP have earned a reputation for prompt turnarounds, accuracy, and accessibility. Our clients enjoy personalized, award-winning service from our expert accounting team who is committed to keeping up with ever-changing tax laws and regulations in order to offer you the highest quality service in the industry.
One common value among the partners is their passion for utilizing creative problem solving skills to increase your tax savings, all while keeping you compliant and profitable. Their extensive experience allows them to recognize potential areas of concern and make strategic recommendations to address them in a proactive fashion. For them, it's not just about getting the job done, but also thinking of innovative strategies to maximize your savings in the process.
Accessible and Anticipant- That is Our Philosophy
Some firms pride themselves on reacting quickly to a crisis but we believe in a more proactive approach – helping our clients plan for common pitfalls and not-so common surprises before they happen.
Located in San Diego But Serve Far Beyond
We proudly serve our local area of San Diego County and welcome clients throughout the United States. We are committed to deliver personalized service, on time and within budget, no matter where you are located.